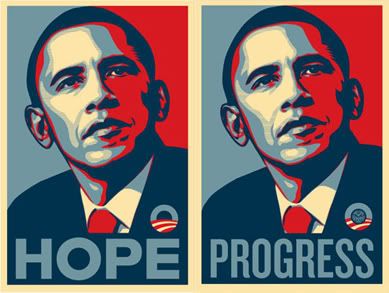 Dear Senator Obama, I've been meaning to write to you for a while, but I was especially inspired now, after having just listened to the
Barack Obama: Yes We Can mixtape
put together by Russell Simmons and Green Lantern. You represent the feelings of the people and work for the unity of American people towards change and progress. That's a beautiful thing and is the hope of the people right here and right now. But to truly be progressive and develop accurate policies you have to be aware of the realities of our people here in America and how we affect the realities of people all across the world. I was intrigued to hear you mention the murders of labor leaders in Colombia during the last presidential debate. You said it affected your decisions to pursue relations with the Columbian government. I wasn't very aware of the issues in Colombia, but that made me want to learn more. I commend how you also talked about the importance of defending human rights. A few months ago, in June, the president of the Philippines Gloria Macapagal Arroyo visited the United States with her entire cabinet to meet with your campaign as well as McCain's. I'm not sure what communications were made between you two, but to welcome them you made a statement saying that it was an opportunity to
"strengthen our historic alliance
and discuss a host of issues of mutual interest"
between the United States and the Philippines.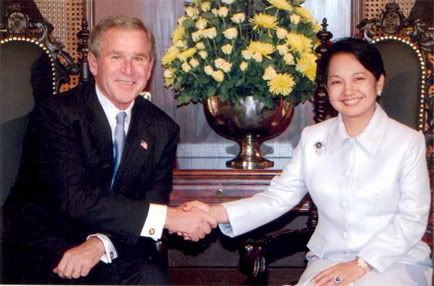 In your statement
, you also expressed your support for the "Balikatan" joint U.S.-Philippine military-to-military activities "to support the Philippines with its ongoing defense reform efforts." This worried me. You then continued about "upgrading and enhancing their equipment and training." As much as I am inspired by your message of hope and change, Senator Obama, your position on this issue is inconsistent with your pro-people principles and human rights advocacy. Gloria Macapagal-Arroyo ascended to the presidency in 2001 after the overthrow of the previous president by massive public demonstrations and organizing by the Filipino people, injecting the entire nation with hope that their president would bring change and no longer be corrupt, incompetent, and oppressive. But seven years later, the people have been severely disappointed and clearly deceived. Since she has been in power, Arroyo has waged an all-out war against the Filipino people with outright attacks on their human rights. Today, over 900 community organizers, just like you once were, have been assassinated by her administration and the Philippine military. These people were organizing for community empowerment and addressing the people's needs in urban poor shanty areas in the cities, in rural peasant areas in the provinces, in schools, in churches, in unions, in indigenous villages, and all across the country. Many were even organizing to put progressive candidates that truly represent the people, just like yourself, into Congress. In the presidential and congressional elections of 2004 and 2007, these organizers were encouraging people to exercise their democratic rights to vote. But they were ordered to be killed by the administration of Gloria Macapagal-Arroyo. Can you imagine? It would be just as if one of your campaign organizers in the one of the states were harmed for supporting you and educating people about your platform. It is utterly reprehensible and is a total violation of what we as people of America believe in. It's a violation of all humanity, of even the basic right to live.
These military activities, that you previously stated your support for, are an essential instrument and agent for such human rights violations. Under the direction of President Arroyo, the Armed Forces of the Philippines (AFP) has been implementing a military policy called
Oplan Bantay Laya
which has been killing innocent civilians and community organizers as part of their counter-insurgency operations. In March of this year, your staff met with Edith Burgos, the mother of disappeared agricultural activist Jonas Burgos. She told them of his abduction by 4 armed men at a Metro Manila shopping mall in broad daylight. Their vehicle was later found at military camp yet the military continues to deny that he is in their custody. Senator Obama, I encourage you to further study the reality of the situation in the Philippines to make a better informed decision on the issues that directly affect us as Americans and as well as our families abroad. Just as you are critical of relations with Colombia, it is imperative that we
stop sending our taxpayer dollars to fund the inhumane and repressive Philippine military and government.
That money should
instead be used for much needed programs and services right here at home.
You can read more about these human rights abuses at
karapatan.org
(Karapatan, the Alliance for the Advancement of People's Rights) and
stopthekillings.org
. Thank you so much for your time and hard work. I look forward to your successful election as the new President of the United States of America and your implementation of genuine change that truly serves the real needs of the people. Towards victory, Eric Tandoc