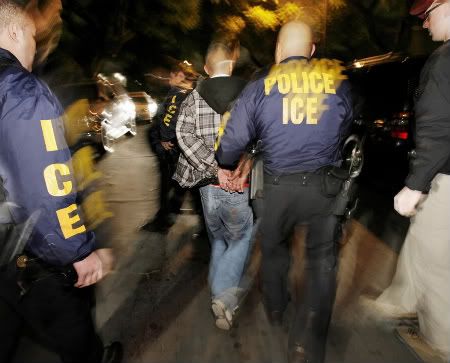 today possibly one of the
largest hunger strikes in history
begins on olvera street in LA. the hunger strike is being organized by an organization called
"rise"
. the action is strategically timed around the election. here are the goals of the fast: 1. Mobilize 1,000,000 People to Vote on November 4, 2008 for Immigrant Rights (obama)! 2. Distribute the Pledge Nationwide and Re-energize the Movement through Infectious Action and Viral Communication Based on the Momentum We Create Collectively. 3. Recruit a Critical Mass of Fasters (water only fast between 1-day to over 3 weeks) to Make a Deep Personal Sacrifice for the La Causa. 4. Build the Encampment at La Placita Olvera in Downtown Los Angeles, Make It a Visual Representation of Our Strength and Numbers. 5. Donate to the RISE Movement In Order to Strengthen the "Fast For Our Future" Campaign and Mobilize Future Nonviolent Actions. you can do all of the above at the rise website. if anything, please
sign the pledge
(it really takes 5 seconds) and forward the website to your peoples. we need to get a milli people to sign it! here's a video about the campaign:
i.c.e. (immigrant and customs enforcement) raids
have been happening all year long where agents bust into homes at 5am and take anyone who is suspected to be undocumented. those people are then either illegally detained or deported separating family members from each other. talk about terrorism, this shit needs to stop!