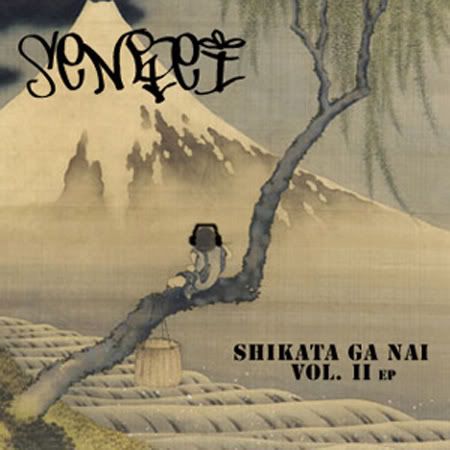 back in february my bay area brethren
colin ehara
aka senbei dropped an EP titled
Shikata Ga Nai Vol.II
. disguy wrote, spit, and produced the damn thing himself (he even sings his own hooks!).
download the EP here.
Senbei - "Social Tool" feat. Jeimil & Drizzletron of iLL-Literacy DOWNLOAD
colin not only holds it down for JA and multiracial emcees but is also making his mark in academia as an asian american studies masters student at san francisco state. don't sleep on my boy, i heard he's even thinking of getting a playa hater degree! i mean seriously, if all my friends eventually get their's, asian am. studies looks like it will get the shot of energy it desperately needs.
-tadillac