my dood
kori
(also a close friend of the iijima's) came out from "the a" for the new york premiere. here he is in the 40 min. line that you'll always see infront of
shake shack
:
but it's so fuckin worth the wait! kori went with the double stack. that ball of fried goodness in the middle is really a portobello mushroom and cheese, all battered and fried together: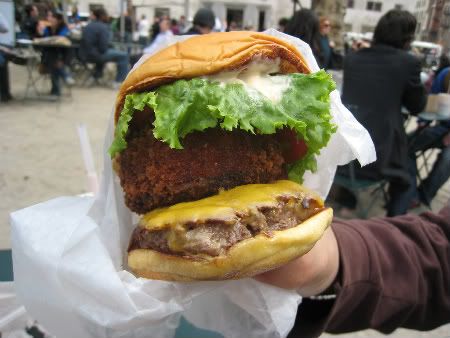 when the previously described shroom burger explodes in your mouth...this is the result...
The Premiere at Manhattan Country School
MCS was so packed they had to open two other classrooms to accommodate everyone who showed up. the screening was a huge success! chris iijima's family, friends, former students and new fans all gathered in the school where chris taught for many years.
the women responsible for the event: chris' former student and now active parent and staff at MCS akemi kochiyama (left) and director of the school
Michele Sola
Lunch at the historical Iijima apartment
chris' sister lynne invited me, kori and miya to visit their father tak iijima, a
442 vet
and one of the OG's of the early asian american movement. this is the same washington heights apartment where chris was rasied and also where one of the first progressive asian american organizations in the country,
asian americans for action (AAA)
, held their meetings.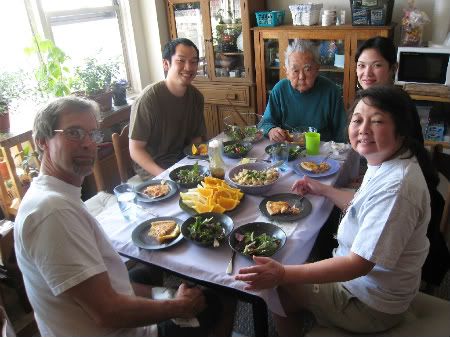 it wouldn't be a new york trip if i didn't see the old CAPSA crew. its been a minute since our bandana and bullhorn days, here we are all sold out and booshie:
also got a chance to hang out with the homie aliwong.com,

new york's newest comic sensation: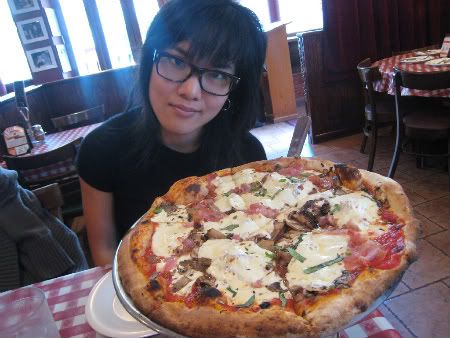 -tadillac