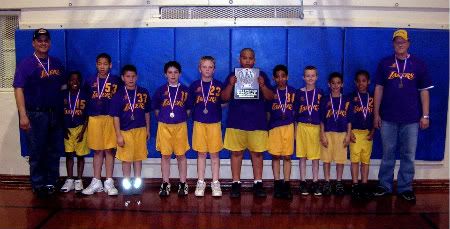 as happy as i am that the lakers have once again reclaimed the nba title, i can't say that this nba season (as great as it was) has gotten my mind of our plummeting economy and cali's ridiculous
$24 BILLION state deficit.
i agree that LA desperately needs something that we can collectively celebrate and the lakers championship couldn't come at a better time. but $2 million for a 3 hour parade? i still don't know how i feel about this since our tax money is supposively only paying for half of the $1 million that the city is responsible for (
2 hecka rich white men are paying for the other half
). read more about the issue
here
and
here
.
-tadillac