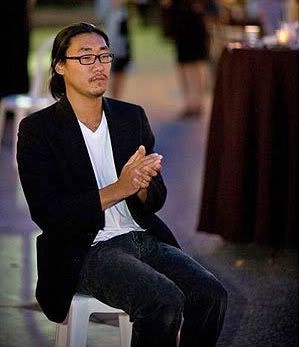 this saturday night (5/17) will be the closing program of the
michael cho memorial exhibition
.
michael cho was shot and killed
by la habra police officers on december 31st, 2007 in la habra, california. for me, this cop killing hit a lot closer to home as cho was a young asian american artist who recently graduated from ucla. police brutality is often portrayed as only a brown and black issue, but cho's death is a chilling reminder that police violence is also an issue that the api community must address. the closing event will be at:
dangerous curve
in LA's chinatown saturday, may 17 7-10pm
please sign the online petition to demand a fair and quick investigation into cho's murder.
also, see for yourself the ridiculous number of
those murdered by cops
. peep the game's latest song
"911 is a joke (cop killa)"
-tadillac